Bio
Midwestern by day/Southern by night. Born in Milwaukee, but raised in New Orleans. Had a four year affair with Chicago in the mid-2000s. Currently living in Santa Barbara, CA.
When I'm not working, you might find me at the movies, exploring, listening to music, thinking about working, or spending time with my family, friends. RIP to my long time collaborator, Tigger, who, at the age of 21, moved on to that big litter box in the sky in December 2019.

BA in Visual Arts (Film and Photography) from Loyola University New Orleans.
Featured in the Atlantic as part of their American Dream series.
Featured in Architectural Digest as part of a feature on champagne bars in the US.
Pursuing software engineering. I have strong fundamentals in JavaScript (Node, React, TypeScript), HTML, and CSS.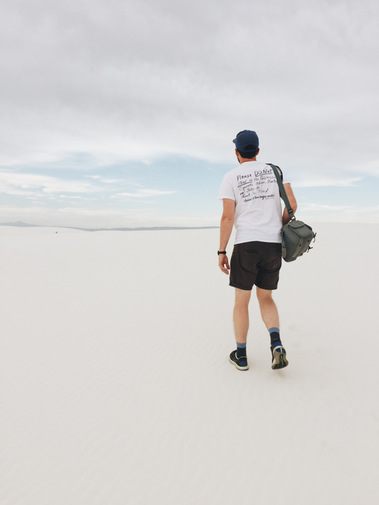 Professional Background
I've been working professionally for over 10 years, went freelance in 2015, and transitioned to software development in 2022. The majority of my photo experience comes from being a staff or freelance photographer for auction houses and fine art institutions. This involved studio work, under tight deadlines, collaborating with department heads and staff, while focusing on quickly making the best image possible of a stationary object, mostly antique furniture, fine art, textiles, silver, etc.
My specialty has been art object, still life, and product, but I've had the opportunity to work with some great people to capture their architectural, portrait, and event photography needs.
Work with Me
While I'm not currently booking future photo jobs, if you have a fun and compelling upcoming project and/or would like to discuss software engineering, feel free to reach out. I'm always open to new connections.
My portfolio here represents a small selection of what I produced as a working photographer. Currently I'm only focusing on personal projects, which is a welcome change and important to keep me motivated.